Heads Up Review Website
Heads Up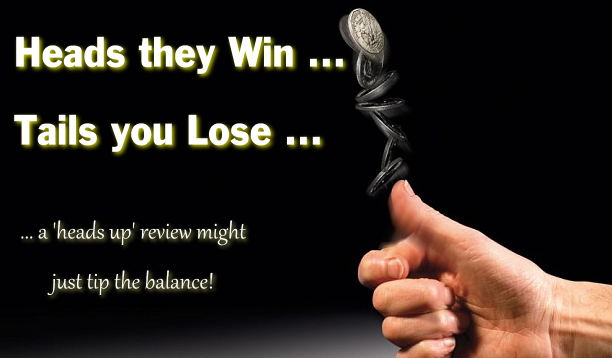 This Heads Up review web site is designed to give visitors a  heads up  into the personal experiences of customers when dealing with Businesses that offer goods and services to the general public.
The content is contributed by real life customers. The reviews are written honestly and truthfully (with maybe in some cases just a hint of bias to illuminate an issue), but in every case without malice or intent to libel.
They say everybody is an expert with hindsight, these reviews could make you the expert with foresight!
Any opinions, comments or review scores expressed during this process reflect only the personal views of the contributing customer, and do not necessarily reflect the views of the web site owners.
Any opinions, however they might be represented, are based on genuine observations, impressions and experiences of  real world  customers of the featured business.
By implication any inferred assessment of competence of the featured business, and/or individual within the said business, to offer or undertake services advertised by the business or individual, uses the same criteria.